2019.6.13『SilverEco & Ageing Well International Awards ceremony』【On Medio / SilverEco.org】
【On Medio / SilverEco.org】
『SilverEco & Ageing Well International Awards ceremony / SilverEco & Ageing Well 国際授賞式』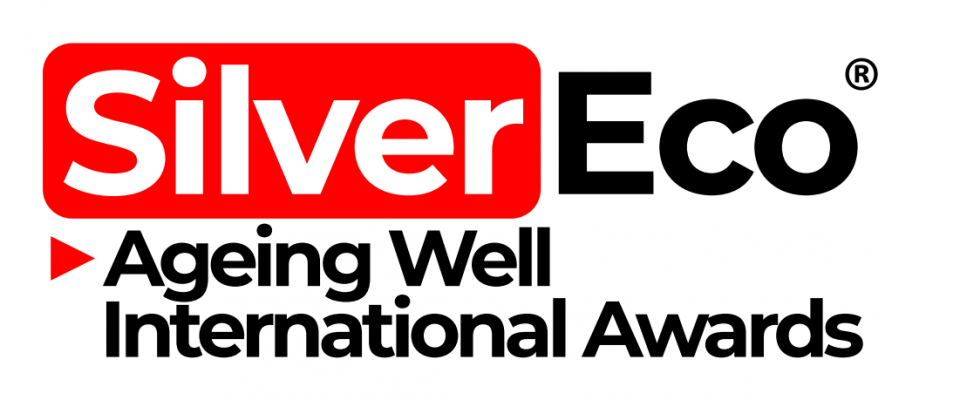 ≪Event Summary≫
◆Date: 13th of June 2019 3:30pm~8:00pm
◆Place:Global Business Hub Tokyo / Event space Field
◆Summary:We have the pleasure to announce you that the SilverEco & Ageing Well International Ceremony will take place in Tokyo.On the occasion, the 3 best ageing well practices of the year will be awarded.
The International awards ceremony is taking place on the 13th of June 2019 at the Global Business Hub in Tokyo.
This ceremony will welcome international Silver Economy experts around debates. It will be the opportunity to share experiences and to change our perspective on ageing in order to create together a better Ageing Well World.
Networking & Sharing experiences
Join the event and have the chance to meet international Ageing Well & Silver Economy stakeholders, a moment of international networking with talks and exchanges.
The event registration is open and free of charge, only professionals are able to attend the event.
Fill the registration form to receive your personal pass and attend the awards ceremony: http://www.silvereco.org/awards/registration/
Please find below the SilverEco & Ageing Well International awards ceremony programme:
3:45pm: Doors opening
4:00pm: Opening with the Global Business Hub, Nomura Research Institute, and the President of SilverEco.org
4:30pm: SilverEco & Ageing Well round table with Orange group, Silver Economy experts, International Institutes:
・A demographic challenge, a worldwide opportunity
・Japan Focus: A super Ageing Society
5:00pm: Awards ceremony
5:30pm: Networking session
◆Capacity:200 persons
◆Organizer:On Medio / SilverEco
*Closed event
Event details is here.
Contact for this event : jpigniez@on-medio.com   amerine@onmedio.com
≪イベント概要≫
◆開催日時: 2019年6月13日(木) 15:30~20:00
◆会場: Global Business Hub Tokyo / イベントスペースField
◆概要: SilverEco&Ageing Well国際授賞式を東京で開催されることを発表させていただきます。
本年の「Ageing Well(上手な老い方)」における3つの優秀事例に、賞が授与されます。
国際授賞式は2019年6月13日に東京のグローバルビジネスハブ東京で開催されます。
この式典は、国際的なシルバーエコノミーの専門家を歓迎します。
上手なエイジングが可能な社会を共に創造するために、経験を相互共有し、
エイジングに対する私たちの見方を変える、機会となるでしょう。
 ネットワーキングと情報交換の機会
このイベントは、国際的なエイジングウェル&シルバーエコノミーのステークホルダーと知り合う機会です。
国際的なネットワーキングや意見交換の時間になります。イベント登録は無料です。
但し、専門家に限定させていただきます。
授賞式への参加には、以下サイトの登録フォームに記入し、パスを受け取ってください。
http://www.silvereco.org/awards/registration/
SilverEco&Ageing Well 国際授賞式 プログラム
午後3時45分: 開場
午後4時00分: グローバルビジネスハブ、野村総合研究所、SilverEco.org の社長によるオープニング
午後4時30分: オレンジグループ、シルバーエコノミーエキスパート、国際機関によるSilverEco&Ageing Well
ラウンドテーブル
・人口統計上の課題、世界的な機会
・日本での超高齢化社会
午後5時00分:授賞式
午後5時30分: ネットワーキングセッション
◆定員: 200名
◆主催: On Medio / SilverEco
*クローズドイベント
このイベントの詳細はこちらへ
このイベントに関するお問い合わせメールアドレス: jpigniez@on-medio.com   amerine@onmedio.com