The ideal work environment created by a foreign capital executive who "chose the wildest path of all"
DemandSphere Co., Ltd./DemandMarkets Co., Ltd.
president of DemandMarkets and DemandSphere for the Asia Pacific region and Japan.Mr. Hiroyuki Okamoto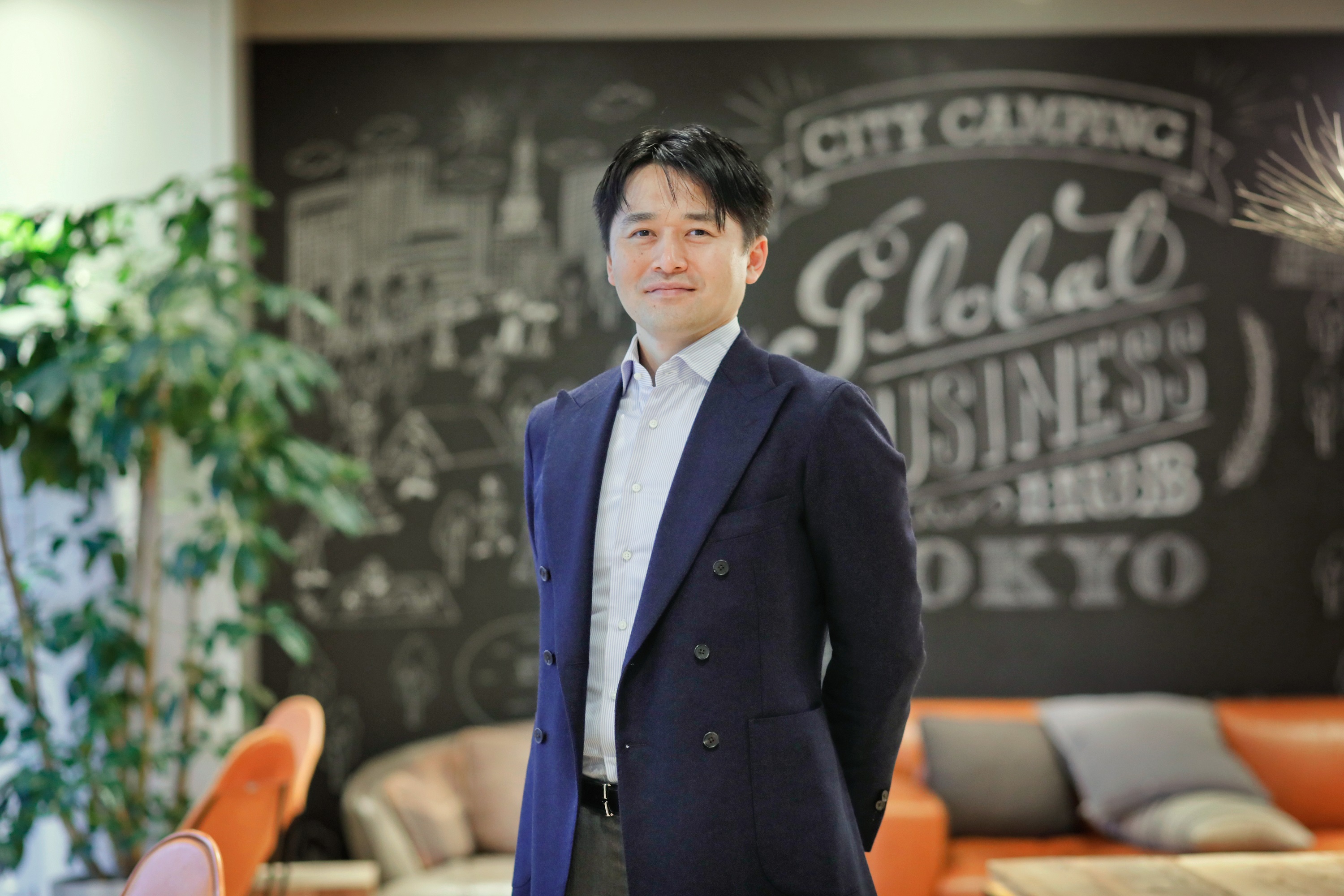 Text: Toru Uesaka / Editing: Kanae Maruyama
What are the values of global professionals, what do they seek from their workplace and colleagues, and what are the elements of good employment? These are some of the questions that this interview, which focuses on companies that have undergone rapid international expansion as well as the leading venture corporations in Japan, seeks to answer. For this, we invited Mr. Hiroyuki Okamoto of DemandSphere, which operates in the ever-changing world of internet marketing. We requested him to share his experiences thus far.
The key to digital marketing is the "ease of being found online"
The world of technology is ever changing. With countries revising their personal information protection laws to conform to the digital age, digital marketing is going through significant changes as well. Even platforms such as search engines have changed their approach toward collecting and using data, thereby making it challenging to distribute optimized content using personal information even with paid advertising.
Against this backdrop, the American SaaS company DemandSphere offers a unique service called "organic marketing solutions." Its Japanese subsidiary operates from the Global Business Hub Tokyo. Mr. Hiroyuki Okamoto, the president of the Asia-Pacific and Japanese operations of DemandSphere had this to say:"As consumer targeting and customer analysis becomes more difficult, the key is to make your company's products easy to find. This is turning out to be a considerable challenge in digital marketing. We call it an organic search, in the sense that it is becoming crucial to build an environment that makes it easier for a product to be found on search engines through a natural flow. We offer solutions to our clients to achieve this, in the form of an SEO SaaS called DemandMetrics, and other professional services."
As SEO becomes more important, improvised measures no longer work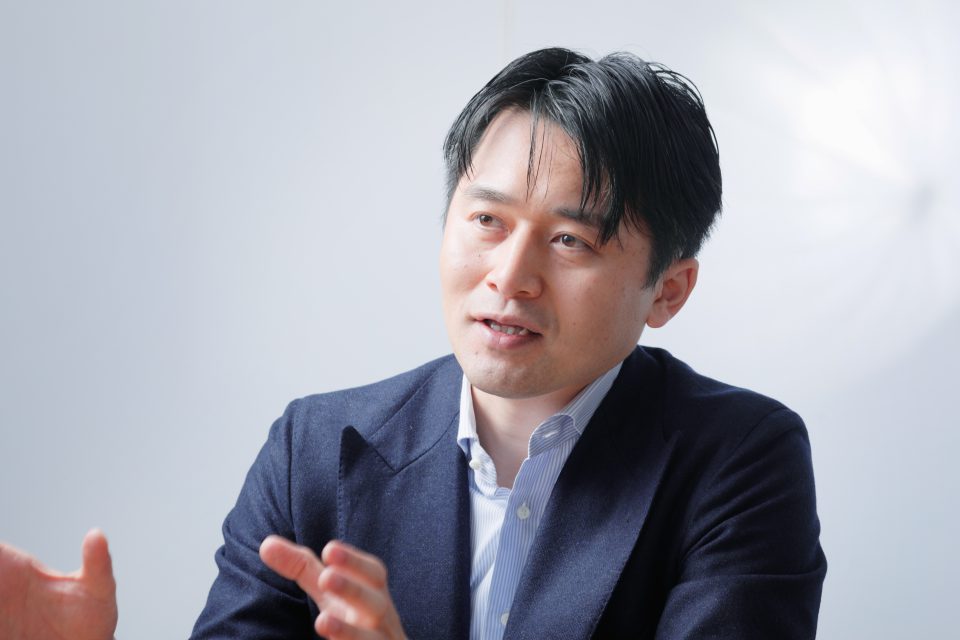 With increasing digital transformation, SEO (search engine optimization) is once again becoming crucial when revising the strategies used on digital channels. The importance of securing and maintaining an influx of clientele through not only paid advertising but also organic paths such as company websites, is being recognized again.
The company has long offered cloud software designed to optimize and automate the work of SEO professionals; however, there have been a few changes in recent times, Mr. Okamoto says,
"Companies that would not pay much attention to SEO are starting to realize how important it is. We have received requests from senior managers of brand companies to help them with SEO, a sign that businesses are expanding to comprehensive organic marketing solutions and are no longer limited to offering only SaaS."
He adds that the optimization of search engines is demanding deeper understanding of and quicker responses to technology; improvised measures no longer work. A "radical treatment" is necessary, says Mr. Okamoto.
"It is becoming increasingly important to develop websites with reliable source codes and user interfaces, and to provide mechanisms such as servers and CDN (content delivery networks) that allow the distribution of fast-loading content. More than ever, the question is whether it is easy for the user to accomplish what they are looking for. If it is not, the user's experience with the website does not improve. Therefore, we have been helping more clients 'from the ground up.'"
Because of the influence of my entrepreneur grandfather, I realized I had to invest in gaining experiences
Mr. Okamoto was born in 1984. From the mid-2000s, he pursued a career in digital marketing, working at various companies including a foreign affiliated search engine company, a search-linked advertisement company, and a search marketing company in Japan. At the age of 25, he started his own company in Vietnam.
"I had taken part in a business plan contest promoted by the US Embassy, and in the interview, I was asked about the biggest risk I had taken thus far. That was when I realized that I had never taken any risk. My grandfather, who started his own company after the war, used to tell me many stories about entrepreneurship. Consequently, I thought I too had to invest my time in gaining experiences while I was young if I wanted to achieve big things." 」
Among all the alternatives he had at that time, he decided to select the most unconventional one, which was to start a company abroad. After receiving investment through an acquaintance, Mr. Okamoto started a company in Ho Chi Minh in Vietnam and expanded it to Hanoi. In three years, he sold his stake; however, the company he created is still flourishing.
Next, he decided to form another company with his own capital and set up headquarters in Singapore. He then expanded business to Thailand, and later, ventured into the digital marketing business in Japan.
"One day, while on a business trip in Tokyo, I learned that the founder of DemandSphere, Ray Grieselhuber, happened to be in Tokyo; I called him and we had breakfast together. We knew each other from the time I was working at a search marketing company in Japan, and he had come to sell a business that he had just founded. He was a veteran entrepreneur, ten years older than me; as we discussed, he decided to take part by buying my company."
If the workplace changes, so do people. Communication is built when people get together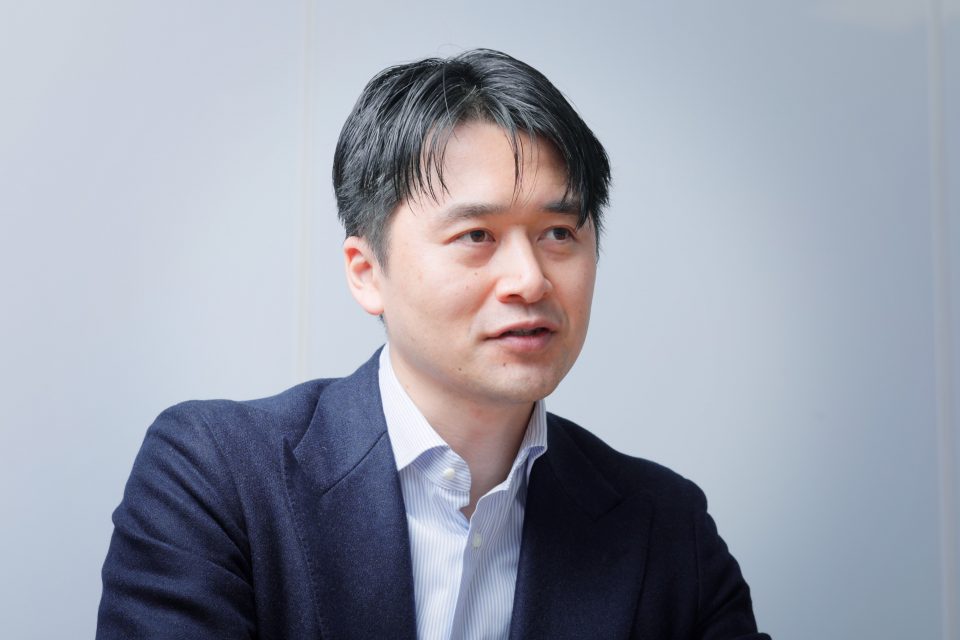 At that time, DemandSphere already had a Japanese subsidiary; nevertheless, Mr. Okamoto made comprehensive changes to its environment.
"They said that the company was focused on freedom; however, it was a fully remote company. No one travelled to the office; we only had occasional meetings. Besides, the meetings were held at a place in Shinjuku that I would not say was trendy at all."
Mr. Okamoto proposed putting an end to the fully remote work culture, thus ensuring everyone would meet at the office every day. While some employees opposed this idea, he insisted that it was important.
"It might have been against the prevailing trend, with more and more people working remotely, but I felt it would not be possible to build an organization or a work culture otherwise. There's no doubt that the way we work and live has changed in the so-called age of individuality, but people get a sense of accomplishment, fulfillment, and wholesomeness when they work alongside colleagues who share the same goal. I was reminded of this when I expanded my business across multiple countries in Asia. It was also necessary to build a foundation to ensure that remote work was effective if the environment of the society changed and brought new risks along with it."
Mr. Okamoto says that changing the workplace culture was similar to the Sengu ceremony (the transfer of a sacred palace to a new sanctuary), in the sense that the container changes while the content remains the same. He thought he could start afresh by making radical changes in the corporate environment.
"The first decision I made as part of the 'Sengu ceremony' was choosing to relocate to Otemachi."
"When it comes to enterprise development, this location was an ideal choice. What I realized once again is that just by coming here, I subconsciously stretched my muscles. IT companies tend to become too casual at times, but if the workplace changes, so do the people. Both their approach and the way they dress begin to change. I changed as well. I am not against companies that use their informality as a non-verbal message to express that they are innovators, but I wanted to make use of this opportunity and change people's mentality and make it a dignified company with the right amount of stringency and discipline."
Mr. Okamoto had previously visited Global Business Hub Tokyo for a meeting with a venture capitalist that still operates in the building. This had a very positive impact, he discloses.
"Back in Thailand, I used to rent a service office in a smart building that offered many benefits. In small companies, senior managers are often responsible for several small tasks such as creating an intimate environment. By eliminating such tasks, we can fully focus on our core business. We do not have to clean the office space ourselves, and it has advanced equipment. Sophisticated service offices are very effective in boosting the commencement of a business in any country."
He adds that Global Business Hub Tokyo felt like a space that embodied the form and character they envisioned for their company.
Why the leaders of foreign-affiliated companies emphasize "passion, integrity, and love" at work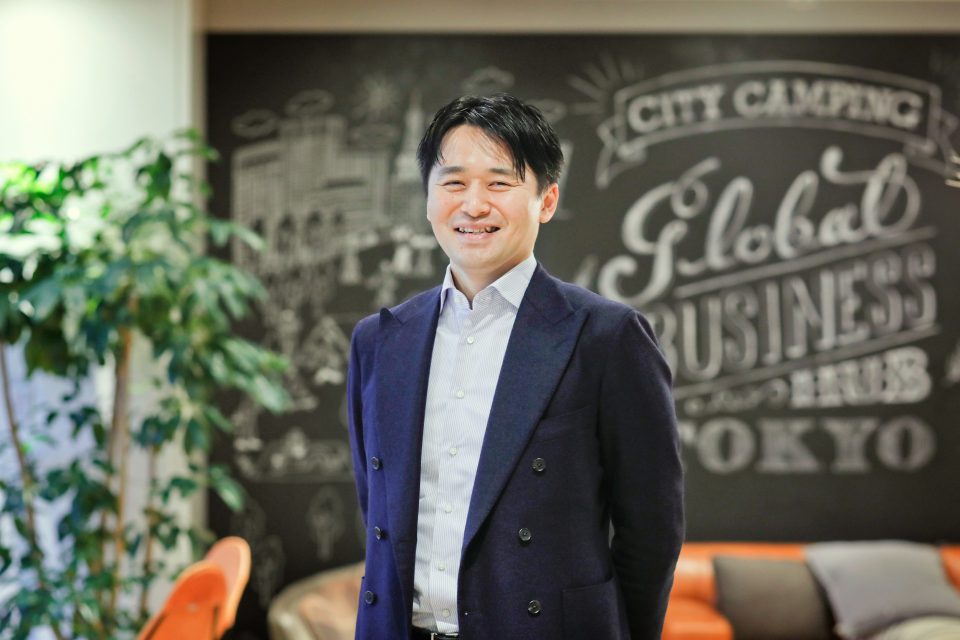 For Mr. Okamoto, passion, integrity, and love at work are fundamental.
"Passion is at the root of everything, but I believe that integrity, in the form of courtesy and loyalty, is just as essential. Integrity not only in your behavior toward the customers but also in terms of leadership and followership between superiors and subordinates. And without love, we end up treating other people as if they were mere resources. They are not."
Mr. Okamoto studies history to find the inspiration for building the company of his dreams. With a special interest in the Tang Dynasty of China, he
studies how nations were built in the "Golden Age." "It is fascinating," he says. 」
Many of the ideas shared by this leader of a foreign capital company engaged in cutting-edge IT services, are not typical of IT However, he is making great progress in building his ideal company based on his unorthodox experiences and history.
Picture: Satoshi Hirayama
補足情報

DemandSphere Co., Ltd./DemandMarkets Co., Ltd.
president of DemandMarkets and DemandSphere for the Asia Pacific region and Japan.Mr. Hiroyuki Okamoto
PROFILE
Mr. Hiroyuki Okamoto
Graduated in Business Administration from Aoyama Gakuin University. After contributing to the establishment of the Japanese subsidiary of the American company ValueClick Brands, Inc., he engaged in overseas business development and R&D at IREP Co. Ltd. In 2010, he founded a media and marketing company focusing on Southeast Asia, in Vietnam and was appointed as its CEO. After starting an e-commerce platform business in Thailand and Singapore, he founded an influencer marketing and social media analysis platform for Southeast Asia in 2016. In 2017, he joined the DemandSphere Group after his company became a wholly-owned subsidiary of Ginzamarkets Inc. (now DemandSphere Inc.) In 2019, he was appointed as the president of DemandMarkets and DemandSphere for the Asia Pacific region and Japan.
DemandSphere Co., Ltd./DemandMarkets Co., Ltd.
OFFICIAL SITE