The Corona pandemic is changing marketing! The keys are "B2B collaboration" and "transparency"
Partnerize
Japan Representative/Vice PresidentDaisuke Okamoto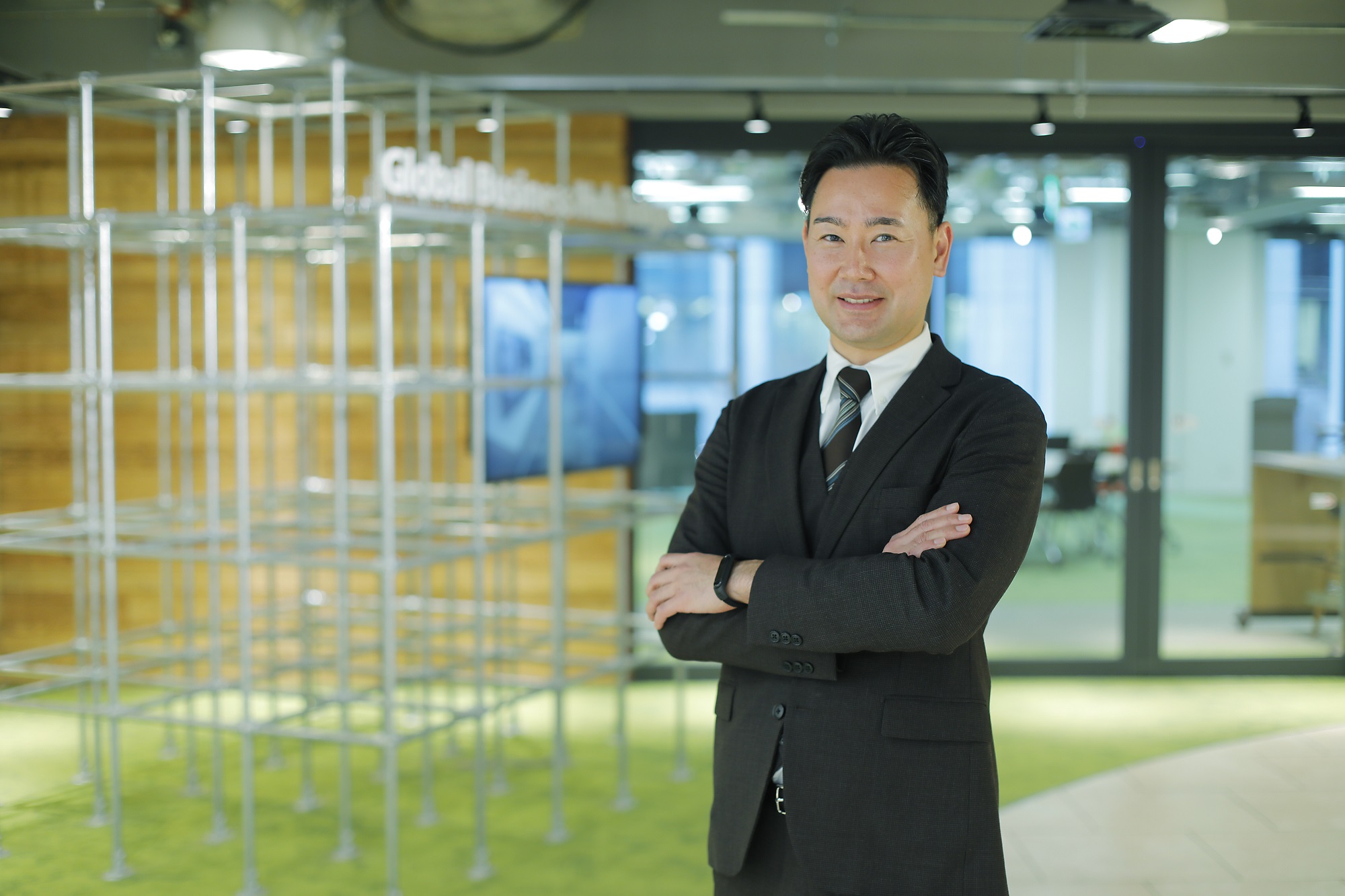 Interview: Toru Uesaka/Planning & Editing: Kanae Maruyama
What are the values of people who are active in growing companies, what do they look for from their workplace and colleagues, and what do they consider important for improving their work performance? These interviews focus on overseas growth companies and domestic cutting-edge venture companies that are currently gaining momentum.
This time, we are joined by Partnerize, a UK-based company that provides a SaaS "partner marketing platform" for non-stop affiliate and influencer marketing. We asked Daisuke Okamoto, Vice President and Japan Representative, about its potential.
"Transparency is very important." Businesses that are opaque like "frosted glass" are not trusted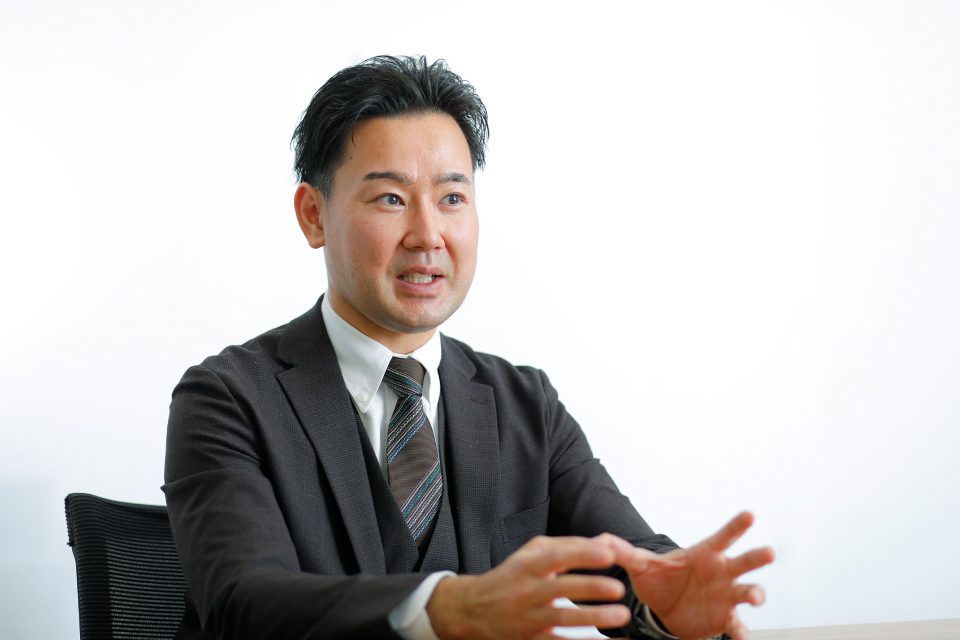 "In addition to Partnerize's strength in leveraging partnerships between companies, we're seeing a lot of businesses improve their business results through partnerships with types of companies that once didn't even have the option to partner together."
The market for affiliate marketing has also expanded and is still growing rapidly as a type of partner marketing.
"One of the reasons we're growing and evolving is because of our strength in partnerships, where companies work together."
Partner marketing, where companies form partnerships with each other, is designed to build cooperation with other companies and expand marketing opportunities.
This kind of partner marketing is called "Partner Business," which leverages the unique strengths of Partnerize, and provides a platform that enables data-driven decision-making and optimization and allows a company to manage marketing under its own control, including product sales and applications.
"We provide software that can manage everything from creating marketing programs, to managing and analyzing them, to forecasting results using artificial intelligence."
Partnerize was founded in the UK in 2010, and now has over 300 global companies lined up as clients.
"Global companies do business in various parts of the world, and they want to centrally manage their business with their partners. Each country develops different policies, so it takes time just to collect the data for checking the status of marketing and to compile this data. Companies also want to look at the same data source to make a decision about what the situation is like in which country. In this way, they can share what is going on in each country, and depending on the advisement of the head office, companies can expect to improve their results across the globe."
Another thing that Okamoto emphasized was transparency.
Affiliate marketing, where a third party such as an affiliate introduces a company's product and gets paid a commission if a purchase is made, is a simple business model that has not changed for more than 20 years.
"One of the challenges was transparency, as companies relied on ad agencies and affiliate service providers to measure the data and pay the commission. Are you sure that the data you are measuring is correct and that you are paying the right amount of commission to your partners? In fact, in some cases, it was unclear, and others, it even turned out to be fraudulent. We decided that to gain trust, we couldn't just leave the facts opaque, like a frosted window."
Instead of relying entirely on third parties such as advertising agencies and providers, the biggest advantage for companies to use the Partnerize platform is that they can manage their own data.
Partnerize set their sights on taking responsibility for their own business, and to that end, they acquired the data themselves, communicated directly with affiliates and other partners, and created a platform that pays commissions in a way that is transparent.
"Marketing status can be monitored in real time. The platform supports multiple languages and a choice of currencies. Which products have increased in sales and by how much? What partners made moves and what situation did that bring about? We are able to provide systems that can measure digital data, and we are evolving to more transparent and speedy marketing."
Transparency and speed of data analysis is a major weapon for companies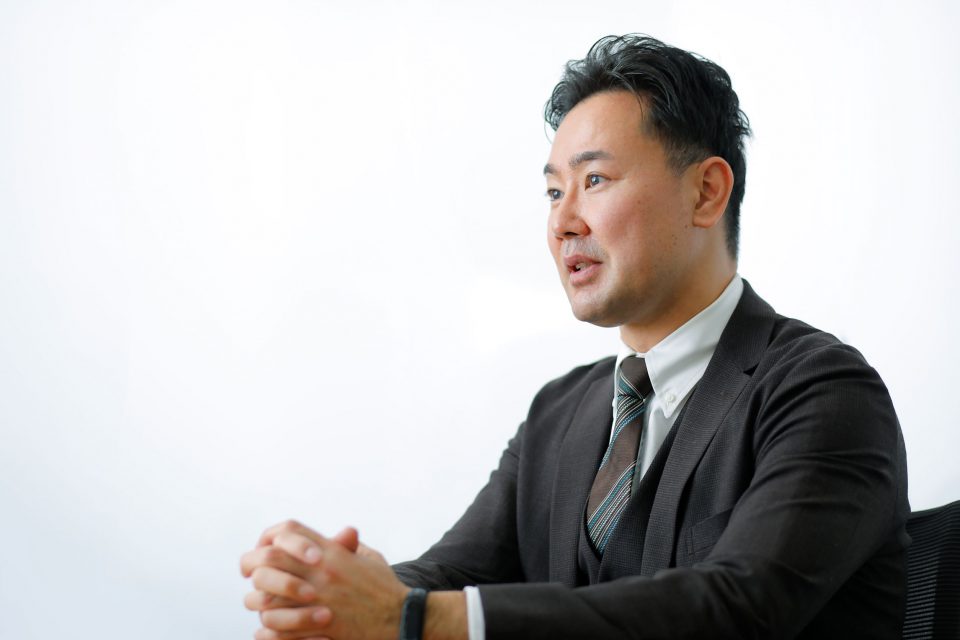 The data provided is very detailed. Number of clicks, the number of purchases, the time, the medium used, the attributes, whether a site is accessed from a mobile or a PC…….
"With this detailed data, companies can analyze what kind of partner business is best for them in the future. As is the case with the shift from PC to mobile, the optimal form will change with time. In the future, companies will be able to pinpoint the degree of contribution and use AI to develop strategies for maximizing the effectiveness of partner combinations."
If it were left to a third party to manage this data, it would be difficult to measure the data in real time. Furthermore, receiving data a week after the fact is not fast enough to compete in an increasingly digital society.
In addition, since sales data will be shared with the partners, it will be clear whether the right commission is being paid properly or not, and analyzing the data enables the transparency and speed that will be great weapons for the partners to expand their business.
"We established our Japanese subsidiary in 2012, two years after our founding. I think it was partly because global companies saw the Japanese market as important and wanted support from Japan, but I think it was also because of the fact that partner marketing was already widespread in Japan."
The most common method of so-called digital marketing is to use advertising, but Internet advertising has become increasingly competitive, and it has become more difficult to control.
"On a global scale, Google, Facebook, and Amazon have an 80-90% share of the digital advertising market, and it's growing. In Japan, these three companies, combined with Yahoo! and LINE, account for 70-80% of the Internet advertising market."
Since everyone is using it intensively, the price keeps going up. This means that the cost of acquiring a single piece of business is increasing.
"It's also getting harder to control marketing. Sudden changes in algorithms and the introduction of advertising restrictions often occur. If you rely too much on a huge platform, there is a risk that one day your sales will suddenly drop by 20-30%. We need to be able to control our own marketing by considering how to hedge our business risks."
There was a growing expectation that partner business would not rely solely on existing advertising. However, if partner business is also left to third parties such as advertising agencies and affiliate service providers, it will be difficult for businesses to control their own business. It is not always possible to get the essential data right away. This is where the Partnerize platform, which allows people to build and control their own closed partnerships, comes into play.
The Japanese subsidiaries o
f global companies have adopted the platform and there has been an increase in the number of Japanese companies operating in Japan that us the Partnerize system.
The marketing trend is toward "B2B" collaboration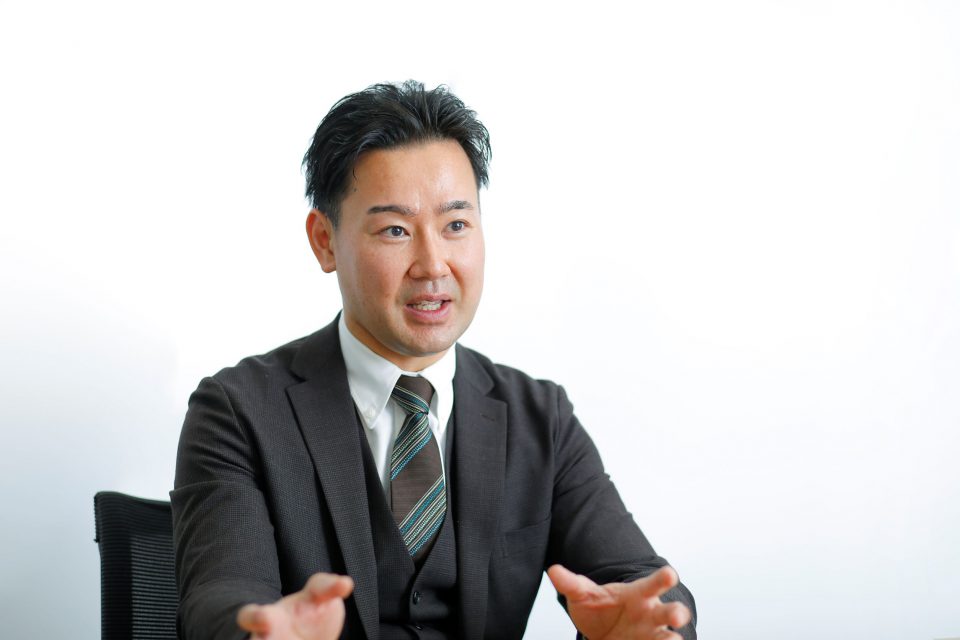 Partners in partner business include affiliates, media, influencers, and so on. Recently, B2B, where corporations partner with each other, has been attracting attention. For example, if a customer that has been acquired through a corporation's campaign purchases a product through e-commerce, naturally the corporation receives a commission from the client. The Partnerize platform can also be used for this.
"For example, in the U.S., a genetic testing company and a travel agency have formed a partnership. If a person takes a gene test and finds out their ancestry, wouldn't they want to go to that country? So, coupons from a travel agency were issued to people who completed their tests. If they use them, the travel agency pays a commission to the genetic testing company."
Here is another case. Sporting goods manufacturers place QR codes on seats in soccer stadiums. When the game gets exciting and fans decide to buy this team's apparel, they can use the QR code to jump to the e-commerce site of the sporting goods manufacturer. If apparel is sold through this system, the sporting goods manufacturer pays commission to the soccer stadium.
"Digital marketing is evolving rapidly. Conventional marketing has reached its limits. Now there are fewer and fewer things we can do. Given the situation, there is a trend toward having to do something new that hasn't been done before."
B2B is about collaboration.
For example, if an insurance company that wants do as much as possible to prevent policyholders from getting sick and a sporting goods manufacturer that wants people to maintain their health by wearing running shoes and playing sports join forces, it will be a win-win situation for both parties. The idea is that partner business will be used as a catalyst for such collaboration.
"If the two collaborating companies can utilize the data acquired from the platform, it could lead to some new activities and ideas. We believe that the B2B model of partner business has great hidden potential for the future."
It has been reported that e-commerce has grown with the spread of COVID-19, and inquiries to the Japanese subsidiary of Partnerize have also increased three- to five-fold.
"The shift to digital has become imperative as real businesses have been severely impacted by COVID-19. Moreover, it is difficult to control this impact through advertising. I feel that there is an increasing focus on partner businesses for other avenues."
Another focus is globalization.
"A company might be thinking of expanding globally but feel that it's difficult to support multiple languages. This is where the Partnerize platform comes in. I think the fact that our system is performance-based, unlike listing ads or display ads, is also attractive."
A sense of crisis that "there are so many alternatives" exceeds people's "limits"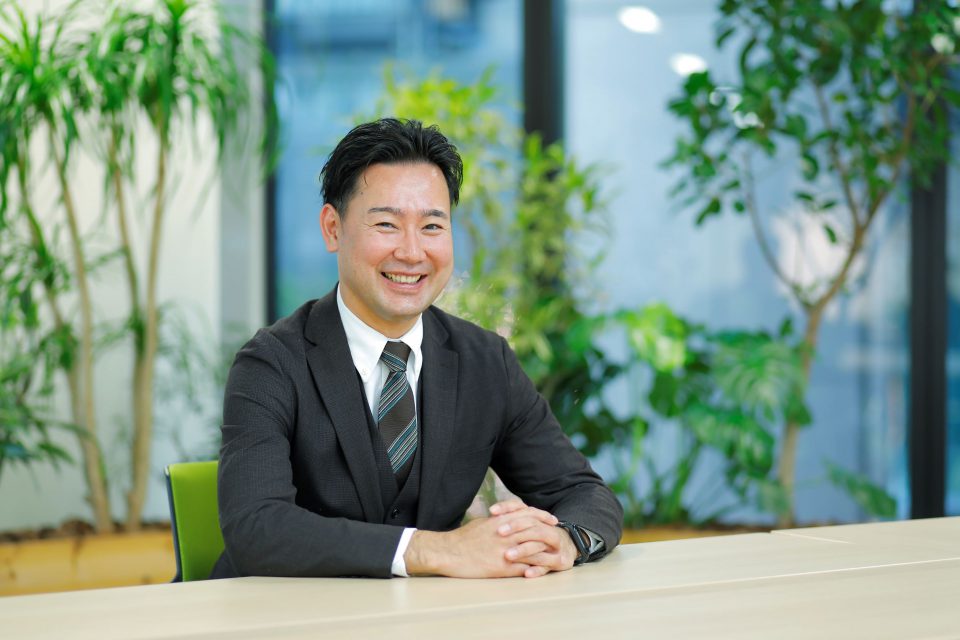 Mr. Okamoto, the Japan Representative of Partnerize, started working at a Japanese start-up company after graduating from university. He then worked at Adobe, Facebook, and other Silicon Valley companies before heading up the Sales & Operations and Vertical Sales departments at Yahoo! Japan.
"I love new things, don't you? I'm very interested in areas where something is being redefined."
And in May 2020, he became the Japan Representative for Partnerize.
"GAFA (Google, Apple, Facebook, and Amazon) has become huge, but I was wondering if there was a new way that wasn't GAFA. That's when I encountered the partner business, an area that hadn't changed much over the past 20 years. I thought that using data and communication could be a new way to take this business in a new direction."
After being in a foreign-owned company for a long time, he felt one thing.
"Democracy is advancing. There is a strong feeling that everyone has the opportunity, if given the data, to head out on their own. If you were to compare it to rowing a boat, you would not be rowing with someone else leading the way, but you would be making your own decisions as you go along. We row forward resolutely into the muddy waters. That's why we're able to move ahead with speed."
Okamoto feels that this idea of self-reliance will spread to Japan in the future.
"Rather than having someone else manage the data for them, companies get the real-time data ourselves and figure it out for ourselves. I believe that such changes in mindset will be needed more than ever before, both in companies and individuals."
The reason overseas countries are becoming more democratic and more independent is because they cannot survive otherwise.
"You need to keep improving your skills and keep on learning. Otherwise, you will be swept away. I like martial arts and I practice them myself. If I stay still, I get beaten up. We have to be ready to fight at any time. We need to keep moving, even though we might not know what the right answer is."
He said that he is shy and reserved by nature. However, he puts himself out there in environments where he cannot reveal this.
"That's why I think everyone is flailing their feet furiously under the water, even though they may look smart. This is because there are so many alternatives. I have also been told, directly, that everyone wants that chair. Always look at the data and constantly improve yourself. That hasn't changed. It has made me mentally tough."
Before moving into Global Business Hub Tokyo (GBHT), he had an office in Nagatacho. He moved to Otemachi to make Partnerize a more dynamic place to work from now on.
"Otemachi is the center of Japan. You can feel the dynamism, can't you? I have worked in this kind of office in various foreign-owned companies, and I feel it is very well-balanced in terms of support and community. There is room to expand as we hire more people. A big thing is the reliability of being in a Mitsubishi Group office. I'm looking forward to making some horizontal connections."
Partner marketing has a long history. That's why he's looking forward to the challenge.
"We can optimize areas that haven't changed in a long time and provide new value to our clients. I am particularly interested in the B2B model. I want to create a new ecosystem."
Despite his humble description of himself as "timid," he has dared to put himself in many tough situations and overcome difficulties. His "mental toughness" cultivated through experience has allowed him to quickly adapt to the business changes brought about by COVID-19.
As the saying goes, "Speed is the most important tactic in a battle," and speed and dynamism are solid driving forces for advancing the potential of partner business.
Photography : Tomoyasu Osakabe
補足情報

Partnerize
Japan Representative/Vice PresidentDaisuke Okamoto
PROFILE
Daisuke Okamoto
After graduating from university, he worked for a start-up company in Japan. After that, he worked at Adobe, Facebook, and other Silicon Valley companies before heading up the Sales & Operations and Vertical Sales departments at Yahoo! Japan. In May 2020, he became the Vice President and Japan Representative of Partnerize.
Partnerize
Partnerize helps the world's leading companies build strong partner relationships that contribute significantly to their sales growth. Partnerize's Partner Management Platform is a SaaS-based platform that covers everything from creating marketing programs, to managing and analyzing them, to forecasting future results using artificial intelligence. Hundreds of the world's leading companies have leveraged Partnerize's real-time technology to deploy more than $6 billion in affiliate programs across 214 countries and territories around the world.
OFFICIAL SITE